Sep 22, 2019
Qatar Care Joins World Alzheimer's Month
---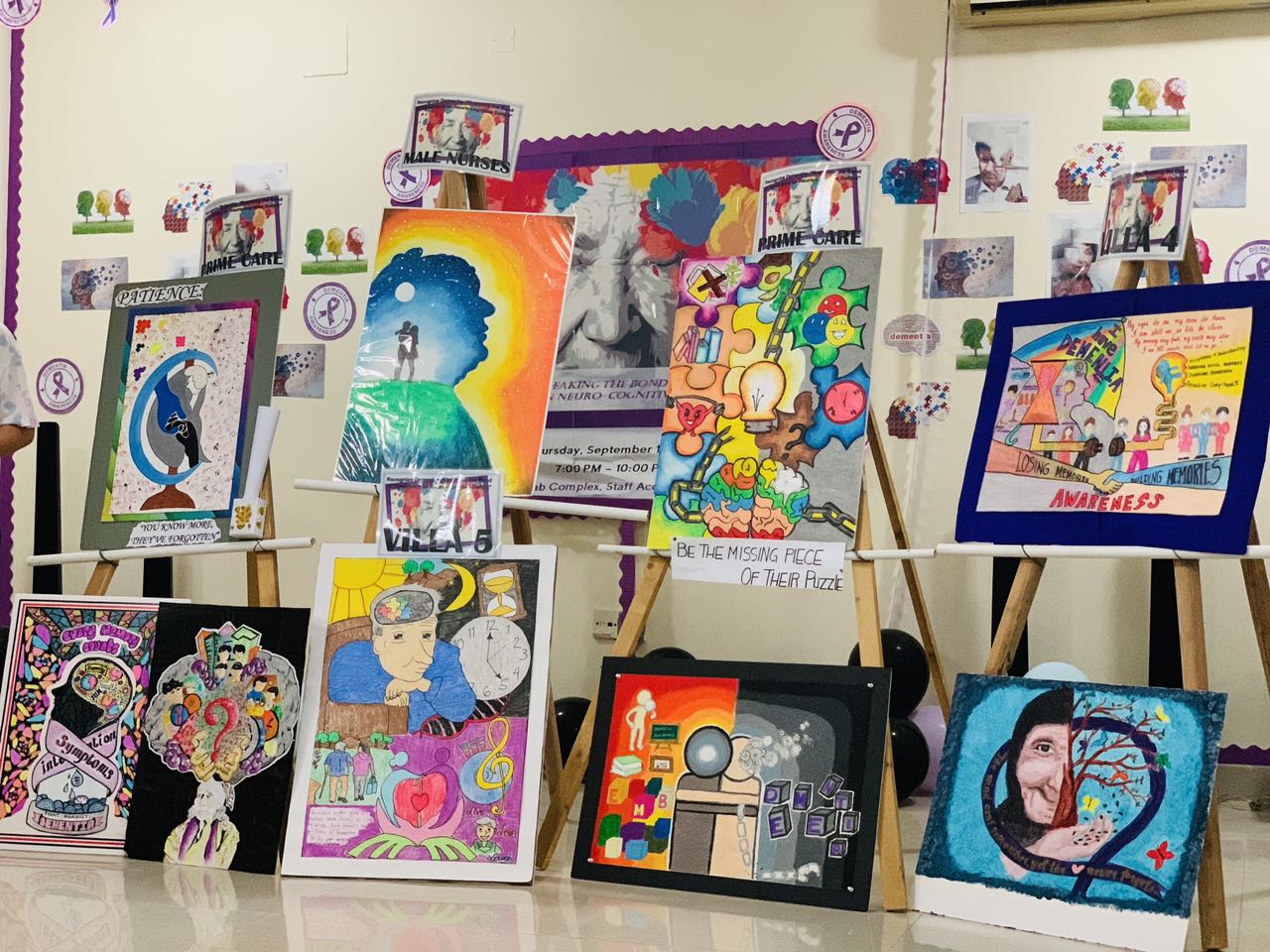 "Caregiving often calls us to lean into love we didn't know possible."
― Tia Walker, from The Inspired Caregiver: Finding Joy While Caring for Those You Love
On 19th September 2019, Qatar Care joins the rest of the world in raising awareness on Dementia with the theme, 
THEME: "BREAKING THE BOND OF IGNORANCE IN NEURO-COGNITIVE DEFICIT." 
Alzheimer's disease (AD) is the most common form of dementia. The term dementia is used to define brain diseases related to memory loss and diminished cognitive skills. The Alzheimer's Association states that AD is the sixth leading cause of death in the United States. About one in three seniors die with AD or another form of dementia. In 2010, the Center for Disease Control and Prevention (CDC)Trusted Source reported that AD claimed more than 84,000 lives in the U.S. Only heart disease, cancer, some respiratory diseases, stroke, and accidents caused more deaths than AD. The Alzheimer's Association also states that AD is the only one of the top 10 causes of death in the U.S. without any methods for preventing, curing, or slowing it down. Research into a vaccine continues. But so far there are no sure ways to prevent AD from developing. However, medications can help relieve some symptoms.
While science and medical facilities are continuously searching for a long-term cure, we, at Qatar Care had organized activities that would increase awareness on Dementia/ Alzheimer's disease. The awareness activity included essay writing, Zumba dance, memory challenge games, and poster making a contest for the staff which is one of those ways to break the bond of ignorance on dementia. Prizes were also given for those who participated in the games.
Qatar Care has been attending to patients with dementia for years and the clinical staff is truly aware of the condition of individuals with dementia. With the activities, they did not only raise awareness among the staff but also to simulate fun that every dementia patient would need, when they could no longer remember but rather would need to feel the love and care they needed the most during those trying times. 
With Qatar Care, we assure the community that we would always be there to offer your loved ones the care when they can no longer remember.