May 12, 2021
Qatar Care Celebrates International Nurses Day
---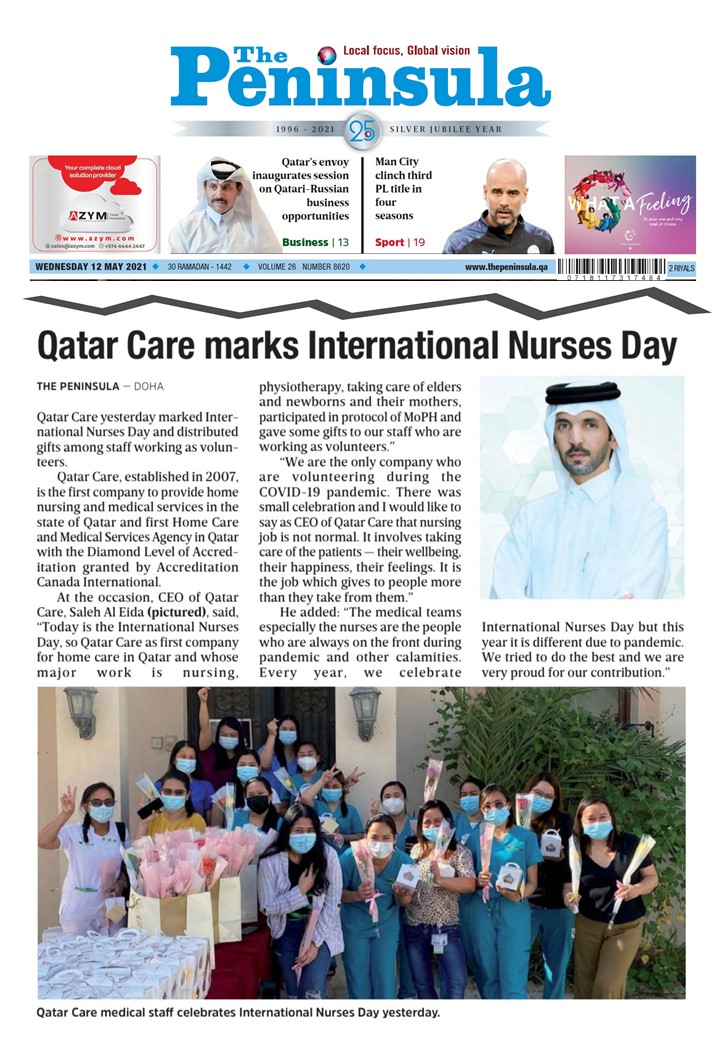 Qatar Care Celebrates International Nurses Day
By: Ariane Terado
Qatar Care celebrated International Nurses Day last May 12, 2021. It is the day to honor the commitment, dedication, and hard work of those nurses. The celebration started by passing out treats such as cupcakes and roses to the staff nurses headed by the General Manager Ms. Mary Rose Uy.
A celebration was commemorated with a program that was conducted thru a video conference at six o clock in the evening. The theme of the nurse's week was "Nurses: A Vision for Future Healthcare." Through this theme, the mechanics for the search for the International Nurse's Day Memento 2021 were hauled out. The staff was able to join the contest representing their Team Villas. The first prize was awarded to Villa 8 headed by Ms. Riza Mae Gerong, the second prize went to Male Nurses headed by Mr. Jonathan Medalla, and the third prize given to Villa 6 headed by Ms. Joanne Liao. As part of their award, the winners received a cash prize from the company and an award of appreciation.
Included in the program was to give an award to the Most Outstanding Nurse of the Year. The following were the nominees, Winnie Laggui, Fency Arjery Ferido, Ricardo Suarez, Angel Hanawon, Marlu Joy Billanes, Kamesh Ticsay, Sarah Amboy, Ian Panaginip, Merly Mange, Bernadelli Dayrit, Emirose Domingo, Madelien Largo, Elvie Pabayo, and Jeneth Bajen. The winner of the award went to Ricardo Suarez. As part of his award, he received a cash prize and an award of recognition.
Part of the program was the presentation of new activity of the Education and Training Department headed by Mr. Peach Dale Esloyo. A raffle draw was one of the awaited parts of the program of the staff with three major prices arranged.
The celebration ended successfully with most of the staff was able to join, the owners, some of the stakeholders, and the administration heads.
This tradition will be celebrated by the company every year during International Nurses Week, which takes place May 6-12.