Oct 2, 2021
National Physical Therapy Month 2021: " Raising Awareness about the Importance of Physical Therapy in Patient Care"
---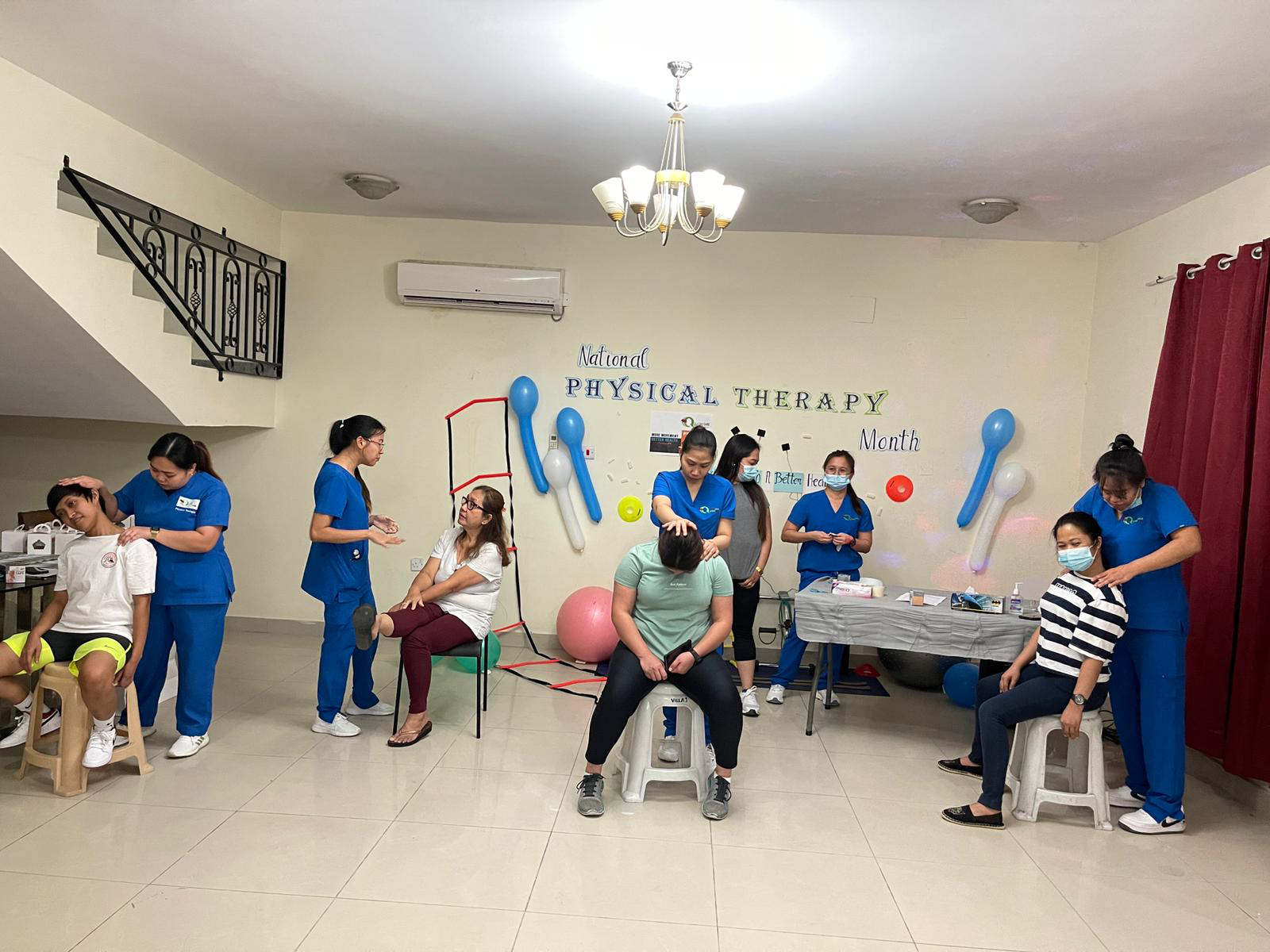 Qatar Care has successfully celebrated its first National Physical Therapy month last October 2, 2021. The Physical Therapy department was able to honor and acknowledge the contributions of Physical therapists to healthcare.  The aim of the activity was to raise awareness about the role of Physical Therapy in inpatient care. In addition to that, the activity also aimed to educate the staff about the importance of physical activity in improving overall health function and well-being. 
The program was initiated by Ms. Jade Kilantang by introducing all the Physical Therapists and acknowledging the presence of Miss Rowena Dimpaso, Miss Bea Lamanero, and other admins present in the event, followed by a brief discussion of Basic exercises for musculoskeletal pain management. Thereafter, some participants were evaluated and were given basic stretching and strengthening exercises that can be done without PT supervision. KinesioTaping Technique was also given for those staff who are experiencing (upper and lower back) pain. The program ended by distributing cupcakes and pamphlets to around 50 staff who were able to participate in the celebration.
National Physical Therapy Month was a simple celebration made possible by the support of the higher management, Madam Mary Rose Uy, Miss Rowena Dimpaso, and Miss Bea Lamanero. The Physical Therapy department hopes that this will be traditionally celebrated in Qatar Care every year.