Oct 18, 2022
IIPW 2022, The Future is Infection Prevention: Wellness begins with Infection-Proof Care
---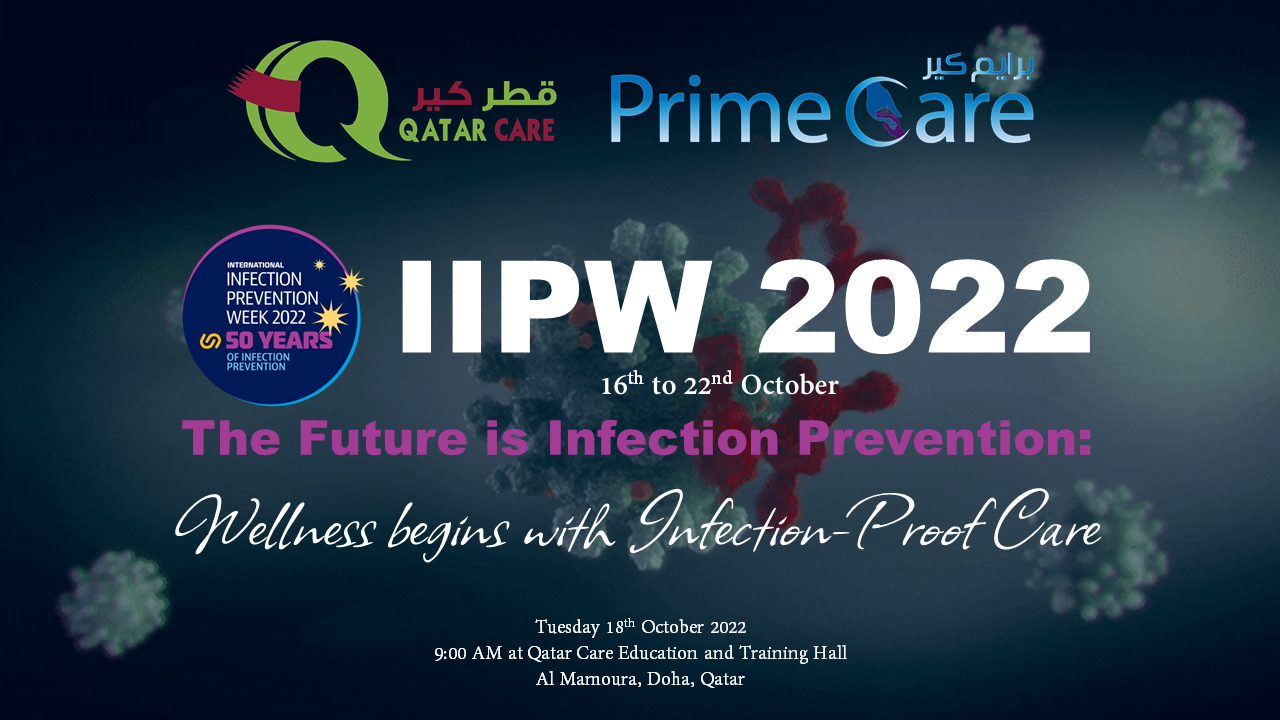 The Future is Infection Prevention: Wellness begins with Infection-Proof Care
Shareen C. Jimlani. RGN
Al Mamoura, Doha – In celebration of the 50th International Infection Prevention Week, Qatar Care in Partnership with Prime Care celebrated the event last October 18, 2022, with the year's theme, The Future is Infection Prevention: Wellness begins with Infection-Proof Care, held at Qatar Care Education and Training Hall, from 9 am to 11 am.
This activity was organized by the Infection Prevention and Control Committee to engage the staff in continuing the battle against infection. A learning session commences the event with Bea Lamanero, RGN as a resource speaker for Hand Hygiene; Daffney Gumanab, RGN for CAUTI; and Anna Gay Rosales, RGN for Safe Injection Practices. The event was filled with excitement and learning as each supervisor sent their best staff to represent their team in the Feature Writing and Quiz Bowl.
The participants for the Feature Writing captivated the judge with their pieces of writing with great depth and understanding of the year's theme. The winners of the activity were John Rowie Del Rio (3rd place), James Bill Garbanzos (2nd place), and Vineda Malbas as the Champion with her winning article entitled "Six Feet Away or Six Feet Under". As we go to the Quiz Bowl Competition, there were six teams composed of 3 members each who challenged each other to bring home the title as the IIPW Quiz Bowl Champion, with this year's winner Astro Ranger in the (3rd place), Space Army (in 2nd place), and Prime Raptors as the 2022-IIPW Quiz Bowl Champion.
Everyone's lives were affected by the pandemic, and some people believed that these changes would last a lifetime. Despite the difficulties brought about by the coronavirus pandemic, people fought and remained aware of everything that surrounds them, and today, hope brought them the courage to get well-informed and be inspired to do much better than what they had before.