May 13, 2022
International Nurses Day Celebration
---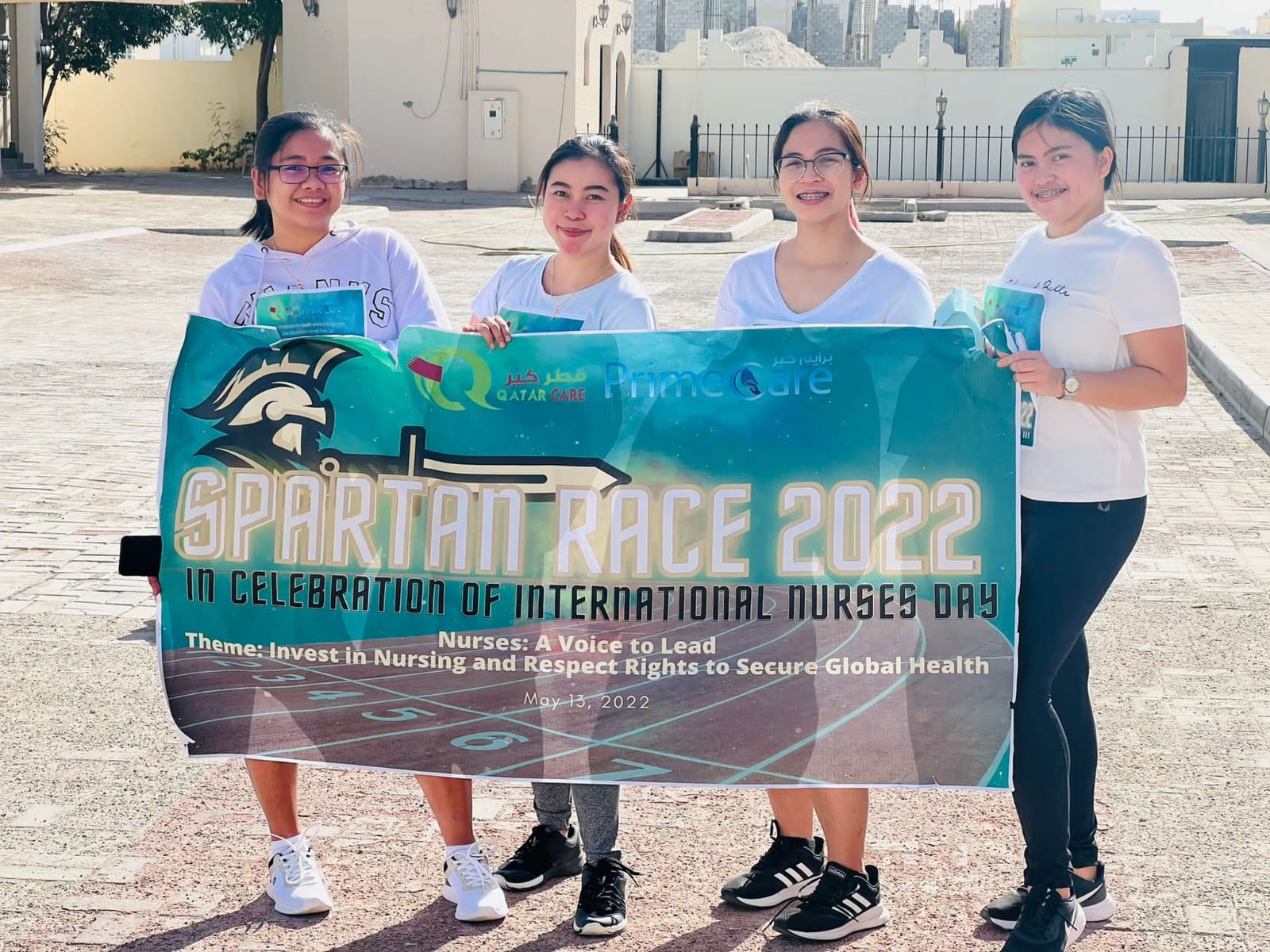 International Nurses Day Celebration
By Ariane Terado
NURSES A VOICE TO LEAD
Commencing this year's International Nurses Day with the theme "Nurses a Voice to Lead Invest in Nursing and Respect Right to Secure Global Health" Spartan Race 2022 kicked off with a Fun Run at 5:30 AM in Khalifa Stadium. International Nurses Day 2022 officially opened and welcomed all the attendees and participants. An opening remark was delivered by Jerry Mae Espino.
IN NURSING & RESPECT
Moreover, to make the celebration more exciting, an OBSTACLE RACE like Hand and Feet Hopscotch, Tires, Balance Beam, Limburak, Ladder, Crawling, and Basketball shoot was held and enjoyed by everyone. The event took place inside the Al-Waab Accommodation Compound last May 13, 2022.
RIGHT TO SECURE GLOBAL HEALTH
After a fun-filled one-day event, participating staff had proven that they can stand triumphant through every tribulation as the strongest among everyone else. The International Nurses Day 2022 celebration officially ended with closing remarks by Bea Lamanero, thanking the participants and administration for their unending support in making the event a success.